Reclaim Our Republic
CNN Instantly Cuts to Commercial After Black Trump Fan Says This 1 Thing
Mar 29, 2016
One of the major joys of Donald Trump's campaign is watching the mainstream media — especially CNN — go absolutely bananas when anything contradicts the narrative they're weaving. This is especially true when it comes to minority supporters of Trump.
The latest example of what the media will do to silence black supporters of Trump came on Friday, when CNN host Don Lemon was interviewing Omarosa Manigault — a famous contestant on "The Apprentice" and a supporter of Donald Trump — and Kellyanne Conway, president of one of the political action committees supporting Ted Cruz.
Lemon was all set for a bit of finger-wagging at Omarosa for the ongoing Twitter war between Cruz and Trumpover their wives, as well as her support forTrump. However, Omarosa wasn't going to take the bait.
After Lemon called the…
View original post 468 more words
Reclaim Our Republic
A young Yazidi woman who escaped ISIS captivity after being sold as a sex slave numerous times has revealed that the acts committed against her were so horrific, she repeatedly begged God to kill her.
Now 20, Khalida was kidnapped by Islamic State militants in 2014 when she and her family were denounced as "unbelievers" by former neighbours as they tried to flee their hometown of Sinjar after it had been overrun by ISIS fighters.
"Our neighbours, who are Muslims, said they would protect us, but when we were stopped at a checkpoint one of them pointed us out to the foreign [ISIS] fighters and said we were Yazidi…
View original post 1,131 more words
Reclaim Our Republic
147 FBI Agents Working on Hillary Clinton's Email Investigation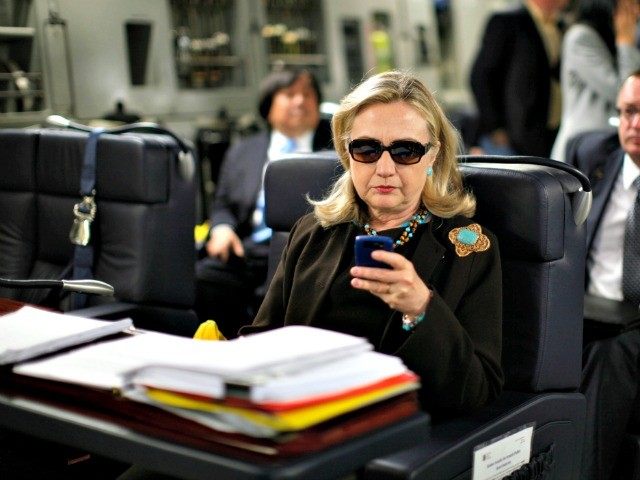 The Hillary Clinton private email server investigation is being worked on by 147 FBI agents.
The Washington Post reports that 147 different agents are working all sides of the probe, according to a lawmaker who spoke with FBI director James Comey about what is transpiring behind the scenes.
The FBI recently kicked its investigation into high gear, as agents and prosecutors are setting up interviews with Clinton's top aides, presumably including Huma Abedin and Cheryl Mills.
The case hinges on whether Clinton violated a provision of the Espionage Act of 1913.
The law (18 U.S. Code & 793 subsection f) makes clear that anyone who has materials "relating to the national defense" cannot lose or give them away. The law is broken "through gross negligence permits [materials] to be removed from…
View original post 1,563 more words