Reclaim Our Republic
Hillary Emails: Top Clinton Aide Plotted to 'Help' News Media 'Figure Out How Things Work'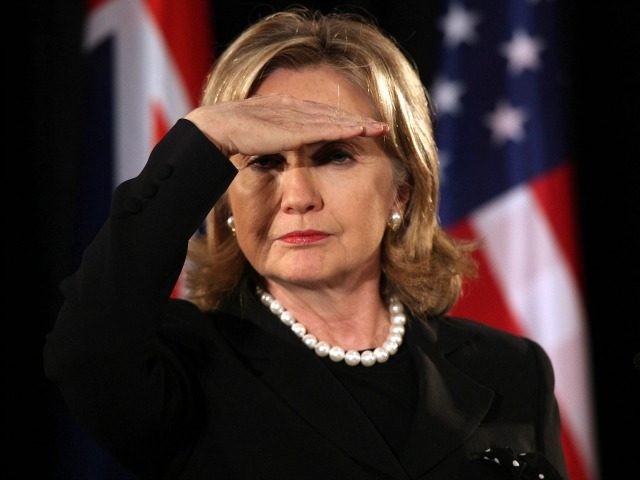 TEL AVIV — In a 2010 email released yesterday by Judicial Watch, Jake Sullivan, then-Deputy Chief of Staff to Hillary Clinton at the State Department, discusses how to "help" news media figures "'figure out' how things work."

Sullivan later served as chief foreign policy adviser to Clinton's 2016 presidential campaign.
The February 9, 2010 email in question was sent to longtime Clinton confidantes Huma Abedin and Cheryl D. Mills, and to Philippe I. Reines, who served as Clinton's Deputy Assistant Secretary of State for Strategic Communications.
It was an exchange started by Sullivan, who asked why New York Times columnist David Brooks "took a shot at me in his column today."
"Any ideas what prompted it?" asked Sullivan.
Brooks column that day, titled, "The House of Tranquillity"…
View original post 1,659 more words
Reclaim Our Republic
Not Only Are Hillary and Podesta Talking with the Russians, They're Doing Business with Them
Mar 29, 2017
As deep state operatives continue to peddle the fictitious Trump-Russia narrative to members of the press and House Intelligence Committee investigators, the American people are having the proverbial wool pulled over their eyes by the actual offenders themselves, Hillary Clinton and John Podesta, both of whom have done business with the Russian State.
On Jan. 23, 2016, I exposed Hillary Clinton's ties to the Russian State in an article titled, "Clinton Foundation took massive payoffs, promised Hammond Ranch and other publicly owned lands to Russians along with one-fifth of our uranium ore," in which I prove beyond a shadow of a doubt that former Secretary of State Hillary Clinton sold out approximately one-fifth of the United States' uranium supply to the Russians using a Canadian proxy. Not only did she facilitate…
View original post 1,233 more words
Reclaim Our Republic
Finally! Donald Trump is calling for investigation of Hillary Clinton for selling uranium to Russian company Uranium One, which was also owned by Russian government, giving them  20% control of U.S. uranium.  In return, the Clintons got $145 million donations – did not disclose it – for their pay-for-play Clinton foundation.  Hillary's campaign director, John Podesta, not only lobbied for Uranium One but "Russia's biggest bank uses The Podesta Group as its lobbyist in Washington, D.C." 
"In addition to certain ties with one of Russia's largest banks, the Podesta Group is also linked to the Uranium One sale of U.S. uranium. Yes, the Clinton Campaign's chairman is linked to a firm that lobbied the U.S. government on behalf of a corporation that eventually sold 20% of U.S. uranium to the Russian government.

Podesta's lobbying firm worked for Uranium One after half the company was owned by the Russian government. By 2010…
View original post 394 more words
Reclaim Our Republic
Monsanto undercover funding has led the attack on organic foods
Mar 20, 2017 by: Lori Alton, staff writer
(NaturalHealth365) In April of 2014, Academics Review released its organic marketing report – and proceeded to blast the organic foods industry. The report, which received extensive coverage by the mainstream media, accused the industry of creating

false and misleading perceptions

and indulging in intentionally deceptive marketing. (Wait, until you see what Monsanto is doing – keep reading)

The report was billed as "the findings of independent researchers," while the Academics Review itself is described as "an association of academic professors, researchers, teachers and credentialed authors from around the world who are committed to the unsurpassed value of the peer review in establishing sound science."
It all sounds pretty lofty, right? Until you consider that one of the groups helping Academics Review to obtain corporate funding was none other than the most hated…
View original post 1,367 more words