Reclaim Our Republic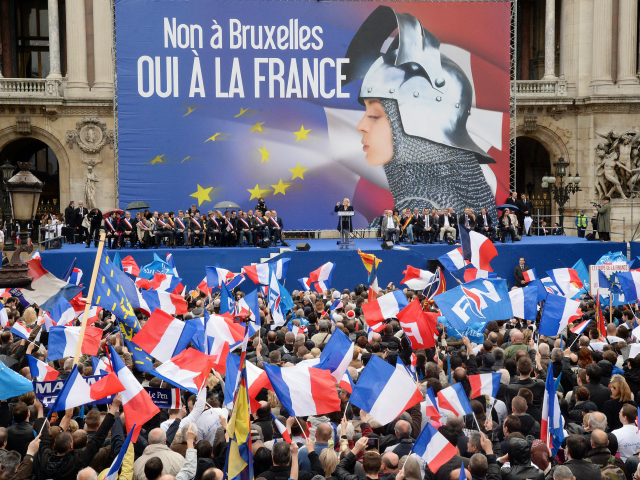 Marine Le Pen, the frontrunner in the first round of France's imminent presidential elections, insisted she would not appear before a European Union flag in an interview with the TF1 television channel.
"I want to be President of the French Republic, not of the European Commission," she explained in a statement.
"All the more so since I consider that the European Union has done a great deal of harm to our country and to our people, be it in economic matters, in social matters, or in the matter of the disappearance of borders.
"This will be my first measure: to restore national borders to the French, to regain mastery in order to know who is entering our country [in order] to fight against the danger of Islamist terrorism [and] migrants [who] come and hit us in the heart".
Tf1 guests normally…
View original post 243 more words