Reclaim Our Republic
Guam Gov. Eddie Calvo to Trump: 'I Have Never Felt More Safe or Confident'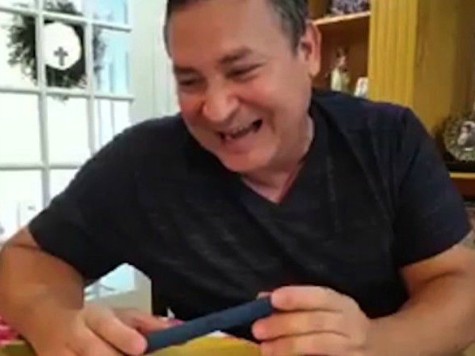 12 Aug 2017 by Charlie Spiering
President Donald Trump called Guam Gov. Eddie Baza Calvo to reassure him and his people that the United States is behind them "1,000 percent."
"We are with you 1,000 percent. You are safe. … And I wanted to call you and say hello," Trump said. "How are you?"
"Mr. President, as the governor of Guam and as an American citizen, I have never felt more safe or confident with you at the helm," Calvo replied.
Calvo posted a video of the phone call to his Facebook page, informing the people of Guam that he had just spoken with the president and Chief of Staff General John Kelly about the threat North Korea poses.
He praised Trump for his leadership, lamenting the criticism coming from Washington, DC, bureaucrats and the media.
"With…
View original post 517 more words